In this guide, you will learn how to connect a professional handheld barcode scanning terminal to your Odoo WMS.

You can also connect a barcode scanner to your Odoo WMS in other ways:
Android mobile phone as a scanner + Ventor
Instruction:
If you use Zebra mobile computers, please check these instructions;
Install the Ventor app on your device (Download Demo APK);
Connect to your Odoo instance (Odoo 8 – Odoo 14, CE and EE);
Activate appropriate setting in Ventor app. Go to the settings menu > 'Ventor configurations' and turn on the setting "External barcode scanner";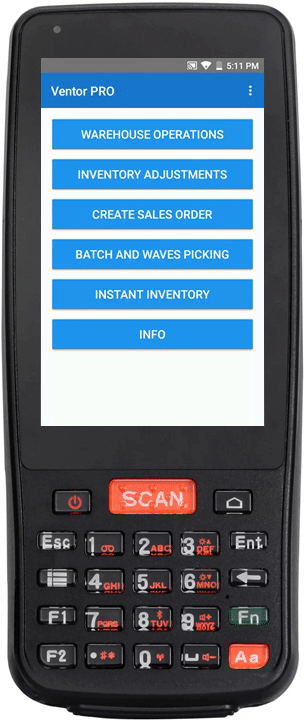 To check how it works you can go to "Info" menu and scan a barcode of any product you have using the external scanner;
If no success, you must probably activate some "Keyboard output" setting in the settings of the device (usually activated by default).

Subscribe to our newsletter and follow Ventor.tech twitter and don't miss updates.
Download the App >